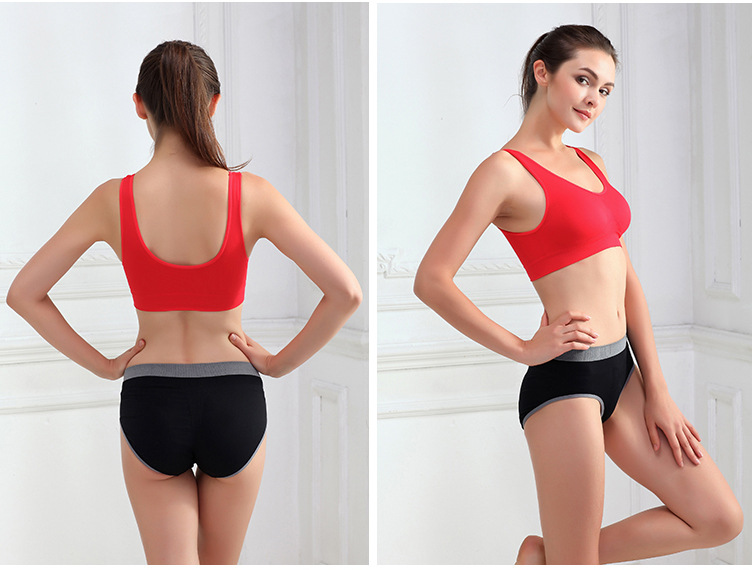 It's time for yoga, and you've got two pairs of clean underwear: a thong that crawls, or that-time-of-the-month granny pants. You don't want Visible Panty Lines (VPL), and you don't want to have visible thong either. You could go commando, but you've heard stories about ripped yoga pants, and that would be far worse than a thong riding up above the top of your waistline.
What's the best underwear for yoga? Some women say thongs are uncomfortable, but they don't want to wear regular underwear because the lines will show. How to deal with this problem? Here are a handful of the solutions women have devised to deal with the yoga underwear dilemma.
Regular Underwear
These women wear whatever underwear they want and have no time for your nonsense. I salute these women.
No Underwear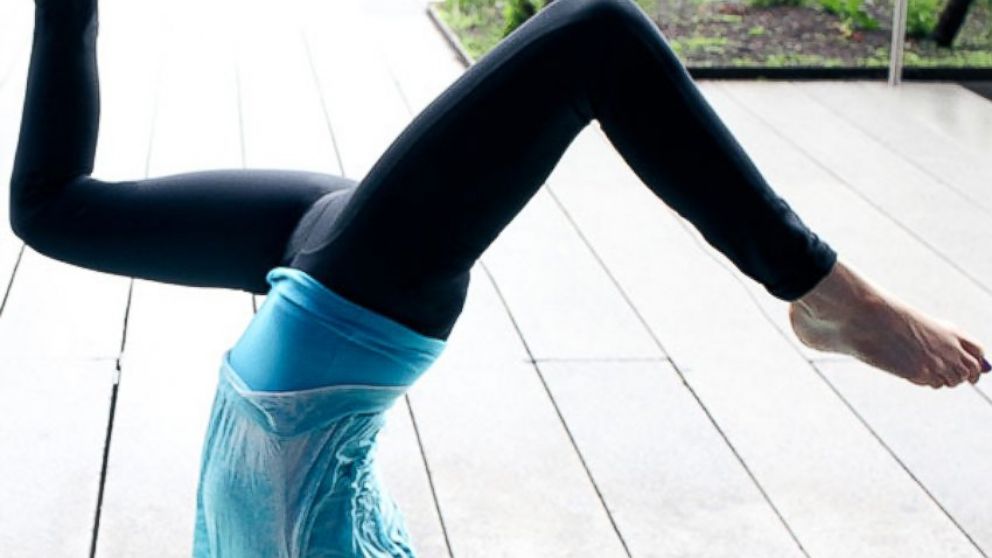 These women wear no underwear and have no time for underwear. I am a little afraid of these women, but I respect their right to eschew undergarments.
Low-rise, Thick Banded Thongs
This is the option I choose. It is a popular solution. A thong with a wide, soft and stretchy band (usually lace) that sits low on the hip and doesn't cut into it is about as comfortable as you can hope for without having a VPL in yoga. The most well-known maker of this kind of thong is Hanky Panky. These kinds of thongs have been wildly popular for about fifteen years now, and I believe there are other brands at different price points making this style as well. The main concern is to ensure you buy the low-rise style so that it does not stick up above the top of your pants during class.
Brazillian Style Panty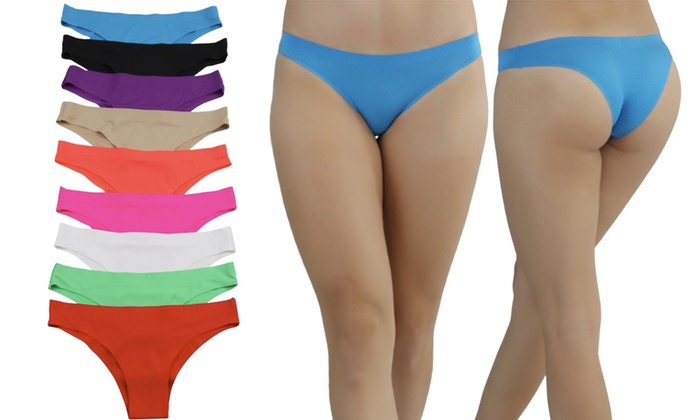 The Brazillian panty is like a thong but with more coverage. It is slightly more comfortable than a thong but might have more VPL potential.
G-string
Less coverage, even, than a thong, but probably not going to show in class, because there's not much to show.
Pants with VPL-Camouflaging Seams
If you want to hide your VPL but really dislike wearing thongs, G-strings, Brazilian panties, or going commando, you can find a pair of pants that allow you to wear your regular style underwear underneath without detection. The key to this is looking for yoga pants with visible seams running down the legs and around the backside, especially in the general areas where your underwear lines would be. These lines serve to hide the VPL and distract from anybody noticing your underwear lines. Champion makes a pair of yoga pants that have a seam running down the sides of both legs, the crack of the butt, and around the side of the hips that camouflages panty-lines pretty well.
Skirt Over Yoga Pants
A trend that may or may not catch on. Recent advertisements for some yoga brands feature models wearing yoga pants with skirts on over them. If you like this look, it clearly would solve the problem with panty lines.